Gold and the mining stocks have been absolutely crushed lately. The plunge in price after a nearly four-year bear market has investors panicking. In fact, during the 10%+ decline in the gold mining equities indexes yesterday, the fear was almost palpable.
It's very easy to say, "be greedy when others are fearful," but it's another thing entirely to actually do it. Here are a couple of reasons why it might pay off in the miners right now.
They say the best time to buy is when there's "blood in the streets." At -22%, the 5-year average annual return for the Philadelphia Gold/Silver index has never been so poor, as Short Side of Long reports. This is exactly what "blood in the streets" looks like:
Chart via Short Side of Long
This prolonged pain has created an incredible degree of despair in these markets right now. Everyone hates gold today. Traders hate it. Speculators hate it. The media hates it.
But only when something becomes so widely out of favor does an investor get the opportunity to buy it at such a wide discount. The more out of favor it is the greater the discount. The greater the discount, the greater the prospective return.
Meb Faber recently showed us the terrific returns to be had by buying an asset class after a prolonged decline: "You doubled your returns in the year following three down years for both country stock markets and asset classes."
Graphic via MebFaber.com
Gold and the miners are now down nearly 4 years in a row. I can only imagine the sort of returns that degree of despair produces. And that's just the sort of setup that piques my interest.
All in all, I'm fairly certain that the gold mining stocks are now the most hated asset class in the markets. For that very reason, they may very likely be the most attractive opportunity an investor can find.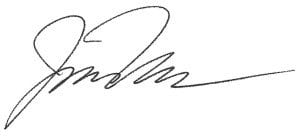 Disclosure: I have personally been buying gold and various gold mining stocks. For details subscribe to The Felder Report PREMIUM